This post is also available in:

Español (Spanish)
The East Aldine District was created by the Texas Legislature in June 2001 to enhance the physical, social, and economic well being of Aldine. It is a governmental entity administered by a nine-member, volunteer board of directors.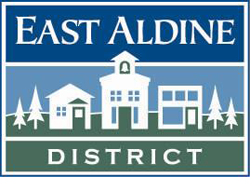 Projects and services of the district are funded through a 1-cent sales tax that generates approximately $7.8 million in annual revenue as of 2015. This sales tax was adopted by area voters in August 2001 and took effect on January 1, 2002 bringing the effective total tax rate within the district to 8.25 percent.
The 20-square-mile management district is located in unincorporated Harris County, 15 miles north of downtown Houston. It is bordered approximately by Little York, the Hardy Toll Road, Beltway, U.S. 59, and Homestead Road.
In August 2002, the board of directors adopted an eight-point Service and Action Plan to address Aldine's water/sewer infrastructure, transportation, environment, health, public safety, and economy. Since then, the district has taken direct action to fulfill the goals outlined in this plan.
The East Aldine District board of directors meets on the third Tuesday of each month, 7 p.m., at the district office, 2909 East Aldine Amphitheatre Dr., Suite 200, Houston, TX 77039.
A Message from our Executive Director
We hope this website will energize and inspire business owners and area residents to participate in the ongoing positive changes which are currently underway, as well as those planned for the future.
Our mission is to positively impact Public Safety, Economic Development, Environmental and Urban Design, and Mobility and Transportation to help create an environment attractive to business, to facilitate profitability, and to promote the redevelopment and growth of the area.
Rich with diverse culture and history, East Aldine is uniquely situated to provide resources and quality of life for businesses and residents alike. Now is the time to invest in East Aldine and help us achieve our goal of economic prosperity for everyone who chooses to open a business or call the District home.
Thank you for visiting our website.
Richard Cantu