April 2013, Edition
Dear Education Partner: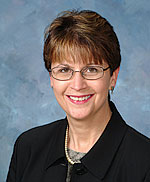 During the April Board meeting, our Trustees approved a Campus Program Charter Contract with YES Prep that will allow Aldine and YES Prep to work together to prepare students for success in college, work and life.
Our administrative team and leaders from YES Prep have been working on this partnership since the fall of 2012. Beginning in the 2013-14 school year, YES Prep will operate a campus program charter (YES Prep Hoffman) in a portion of Hoffman Middle School. The campus within a campus will use the programs and curriculum of YES Prep and, as required by law, the curriculum will incorporate the Texas Essential Knowledge and Skills (TEKS). The students enrolled in YES Prep Hoffman will be and remain AISD students. The initial class will consist of 140 sixth-graders. Students from Caraway Intermediate, Stehlik Intermediate, Wilson Intermediate, Hill Intermediate and Houston Academy will have the opportunity to submit an application for one of the 140 slots.
The program will grow one grade level at a time to serve 420 students by the 2015-2016 school year. In 2016 YES Prep and Aldine ISD will open YES Prep Eisenhower to serve students in grades 9-12.
YES Prep will hire and pay their own teachers. The program will be under the leadership of a "school director," who will be employed by Yes Prep. Aldine ISD will provide transportation and Yes Prep Hoffman students will eventually be allowed to participate in extra curricular activities offered at Hoffman Middle School.
Students who attend Yes Prep Hoffman will have a longer school day. Additionally, parents and students will have to sign a contract with Yes Prep, and abide by Yes Prep's rules and regulations.
The partnership will be reviewed on an annual basis to ensure program goals are being met. We are excited about the possibilities of this partnership with Yes Prep. We believe this new endeavor will increase learning opportunities for our students.
Please monitor the legislative activity. If you have any questions about bills and how they would impact the district, please call my office at 281-985-6200 or call Ben Wilson's office at 281-985-6202. We support HB 5 submitted by Jimmy Don Aycock and SB 3 and SB 1724. These bills reduce the number of high school End of Course (EOC) assessments and allow students more flexibility with course selections.
Sincerely,
Wanda Bamberg Ed.D.
Superintendent of Schools
District Highlights
• The Carver theater department won the prestigious "Best Ensemble/Chorus" award at the 11th annual Tommy Tune Awards. Carver was also nominated in 11 other categories.
• Seven Aldine ISD art students were named as Top 60 artists in the Houston area by Culture Shapers, a Houston-based non-profit organization that awards cash scholarships to visual art students in Houston. Marissa Rodarte, a senior at Nimitz High School, was named a Top Ten Sculptor by Culture Shapers. She was awarded a $500 scholarship.
• Technical education students from Drew Middle School, Hoffman Middle School and Carver High School will compete at the Business Professionals of America (BPA) Conference in Orlando, FL. May 8-12.
• Twenty-two students from MacArthur High School passed the Microsoft Office Specialist (MOS) Word Certification exam. Passing the exam validates that the students are knowledgeable in Microsoft Word computer skills and will differentiate them in a competitive job market.
• Carver High School's Theater Troupe won its third straight district One Act Play title and advanced to area competition. Carver student Isaiah Rusk was named "Best Actor" at district, while Yesha Benjamin and Trey Lewis were named to the "All-Star Cast." Fellow cast members Nyles Washington and Alric Davis were named "Honorable Mention Medalists." Kristopher Adams won the "Best Technical" Award.
• U.S. Congressman Gene Green presented a United States flag to Aldine ISD Police Chief Brian Allen. The flag flew over the U.S. Capitol on Veteran's Day, Nov. 11, 2012.
• The Aldine High School Spelling Team won the District 19-5A title and advanced to the regional championships.
• The MacArthur High Lady Generals, the Nimitz High Cougars and the MacArthur High Generals all qualified for the Class 5A state soccer playoffs.
• The MacArthur High boy's golf team won the District 18-5A title, while the Lady Generals placed second. MacArthur's Brennan Hockman was the overall individual medalist at the two-day tournament with an average score of 89.
• The Nimitz High boy's double team of Marlon Zamuria and Yasser Mesen took first-place honors at the District 18-5A Tennis Tournament and advanced to the Region III Tournament.
• The Eisenhower High Lady Eagles won the District 18-5A track title, while the Nimitz High Cougars placed second in the boy's division. Forty-nine Aldine ISD track athletes and 11 relay teams qualified for the area competition against teams from District 17-5A.
• Nimitz High graduate Brittney Griner was named the Associated Press' Player of the Year for the second consecutive season, becoming only the third player in women's college basketball history to earn the award two straight years. Additionally, Griner was the No. 1 overall pick in the WNBA draft by the Phoenix Mercury. During her senior season at Baylor, Griner averaged 23.8 points per game, 9.4 rebounds per game and 4.1 blocks per game. Griner concluded her career at Baylor as the second all-time scorer in NCAA women's history. She also recorded 748 blocked shots during her four years at Baylor, which shattered both the men's and women's record.
The Nation's Best!
Earlier this month, the Aldine community suffered the loss of one of our students. The student tragically lost his life when he was struck by a car on the morning of April 3 as he waited for his school bus near his home. Members of the transportation department, the Aldine ISD Police Department, district and school administrators arrived on the scene to keep the situation calm and assist the young man's mother and his friends as they dealt with their loss. Additionally, principals, assistant principals and counselors from a number of Aldine schools were also present to serve as a calming influence for the young man's family and friends. The student's classmates at Aldine High School also organized a fundraiser to help defray the cost of the funeral. As I've said before, I am proud to be associated with a group of people who are truly dedicated to the children of this district and the Aldine community. They are definitely the Nation's Best!
Upcoming Events
Tuesday, April 23
Business Advisory Meeting, M.O. Campbell Educational Center, 11:30 a.m.
Monday, May 6
Honor Choir Spring Concert, M.O. Campbell Educational Center, 7 p.m.
Thursday, May 9
VISA reception, M.O. Campbell Educational Center, 4 p.m.
Monday, May 13
Extra Milers Reception, M.O. Campbell Educational Center, 3 p.m.
Monday, May 20
Board Study Session, Board Room, 6:30 p.m.
Tuesday, May 21
Board Meeting, Board Room, 7 p.m.
Thursday, May 23
Lone Star College ASF/AEF Scholarship Presentation, Davis High School, 6 p.m.
Monday, May 27
Memorial Day Holiday, District Schools and Offices Closed
Tuesday, May 28
Annual Business Partners Luncheon, Location TBA, 11:30 a.m.