October 2013, Edition
Dear Education Partner: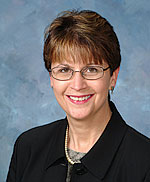 More than 150 of our performing and visual art students put on an incredible performance during the 2013 TASA/TASB (Texas Association of School Administrators/Texas Association of School Boards) Convention Sept. 28 in Dallas.
Their 17-minute performance wowed the crowd and left quite an impression on school board members and administrators from across the state, including former First Lady Laura Bush.
We are so proud of the outstanding effort our students put forth. They, along with a group of administrators and teachers, worked months on the production and their time and energy were richly rewarded by the well-deserved ovation they received from the audience in Dallas.
During the Oct. 22 Board meeting, we took the time to recognize the group of administrators and teachers who combined their talents to present what many in attendance told me and our Board members was the best performance they had ever witnessed at a TASA/TASB Convention.
We have received numerous letters from school board members and administrators across the state lauding the performance. During the Oct. 22 Trustee's meeting, Board Secretary Dr. Viola M. Garcia (who served as TASB President for the last year) read four letters about the performance from Pam Wells, executive director of Region 4, Stephanie Cravens of TASA, Cy-Fair ISD Trustee Frank Shor and Dr. Beverly Irby of Texas A&M University.
We also introduced the administrators and teachers who spent months working on the performance and the group received a well-deserved standing ovation. Colleen Riddle, elementary performing arts program director, served as the production director of the performance. Jose Diaz, band director at MacArthur High School, wrote the original music for the show while music teacher Thomas Juneau wrote the commissioned piece of the performance. Sarita Salinas, dance teacher at Carver High School, served as the choreographer director. Daryle Freeman of Davis High School and former AISD music teachers Kitty Amshoff and Jackie Spears served as choir directors. Courtnay Holiday served as the choir accompanist. Colleen, Sarita and a group of AISD performing arts students wrote the original script. Dr. Jeff Laird, director of secondary performing arts education, organized travel for the trip to Dallas and Joey Doyle, program director of secondary visual arts and elementary creative drama, organized the visual arts students.
During the performance, eight visual art students created artwork depicting the diversity of the district. Some of the student's artwork is currently on display at the Central Office and the Human Resources Office. Plans are in the works to have a video produced of the performance. Once it is complete, we hope to make it available to the public.
Also during the Oct. 22 meeting, we learned that for the 11th consecutive year the district received a rating of "Superior Achievement" under Texas' Schools FIRST (Financial Accountability Rating System of Texas) financial accountability rating system. The "Superior Achievement" rating is the state's highest financial accountability rating, demonstrating the quality of AISD's financial management and reporting system.
Early voting is currently underway for the special election to fill the unexpired term of former Trustee Marine Jones' Position 1 seat. Early voting runs through Nov. 1. Jose Palacios, Jr. was appointed to the Position 1 seat and he will run for the seat. He is opposed by Patricia Ann Bourgeois. Individuals can vote early at any polling place in Harris County. For a list of polling places, please visit www.harrisvotes.com. Polling locations will also be listed in the Houston Chronicle prior to the election.
Early voting locations in the Aldine area are located at:
• Victory Center: Lone Star College – Victory Center 4141 Victory Drive
• Acres Homes: Acres Homes Multi-Service Center 6719 W. Montgomery Road
• Hardy Senior Center: 11901 West Hardy Road
• Mercer Park: Baldwin Boettcher Branch Library 22248 Aldine Westfield Road
Early voting will take place at the following times:
• Oct. 26 – 7 a.m.-7 p.m.
• Oct. 27 – 1 p.m.-6 p.m.
• Oct. 28-Nov. 1 – 7 a.m.-7 p.m.
Thank you for your continued support, and I look forward to seeing you out in the community.
Sincerely,
Wanda Bamberg Ed.D.
Superintendent of Schools
District Highlights
• The MacArthur High School Marching Band and the Davis High School Marching Band each earned a 1 rating at the UIL Region Marching Band Festival. Aldine High and Nimitz High's Marching Band each earned a 2 rating, while Eisenhower High's Marching Band earned a 3 rating.
• Escamilla Intermediate and Marcella Intermediate were selected as World-Class Schools by "Imagine Learning" by meeting the rigorous usage standards required for the 2013-14 school year. "Imagine Learning" is an innovative language and literacy software program that accelerates English learning.
• Cindy Buchanan, AISD's program director of library media services, presented at the School Library Journal's annual Leadership Summit in Austin.
• AISD educators Jeralan Kannady of Eisenhower High School, Bhavna Rawal of Victory Early College High School and Willete Trotty-Aubry were selected to attend the "Science of Racing" professional development training sponsored by Shell Oil on Oct. 4. The workshop coincided with the inaugural Shell and Penzoil Grand Prix of Houston.
• Dr. Michael Ann Kelley, art teacher at Eisenhower High School, was honored by one of her former students who now attends Stanford University. Former student Som-Mai Nguyen nominated Michael Ann with the school's Teacher Tribute Initiative. The program invites incoming freshmen to nominate one former high school teacher who served as a mentor for the student.
• The MacArthur High School tennis team qualified for the Class 5A state tennis tournament by securing the fourth playoff spot in District 18-5A with a win over Nimitz High School in the final district match of the season.
The Nation's Best!
It was a busy summer for Thomas Lucas and his crew at Central Receiving who not only had to process orders to stock and furnish the district's newest school, Davis Ninth Grade School, but they also wrapped up projects at the Central Office and Resource Center and still met their deadlines. During the spring and summer, Thomas' staff processed more than 400 vendor orders and more than 100 stock orders with supplies for Davis Ninth Grade School to ensure the necessary items were in place by the first day of school. Twenty-four full-time employees, four additional AISD employees, and 20 high school and college students logged more than 8,000 man hours to complete the projects on time. Their tasks included unloading trucks, setting up classrooms, and moving furniture. In addition to those projects, Thomas' crew assisted with the opening of 14 temporary buildings, the equivalent of 28 fully equipped classrooms. Thomas and his crew should be commended for their dedicated service and hard work to see that Davis Ninth Grade School, and a number of other projects, were completed on time ensuring that the 2013-14 school year got off to a smooth start. Thomas and his crew are definitely the Nation's Best!
Upcoming Events
Monday, Oct. 28-Tuesday, Oct. 29
Tuskegee Airmen Visits
Saturday, Nov. 9
Turkey Trot, Lone Star College-North Harris, 7:30 a.m.
Thursday, Nov. 14
Leadership Aldine, Board Room, 8 a.m.
Monday, Nov. 18
Board Study Session, Board Room, 6:30 p.m.
Tuesday, Nov. 19
Board Meeting, Board Room, 7 p.m.
Monday, Nov. 25-Friday, Nov. 29
Thanksgiving Break, District Schools and Offices Closed
Monday, Dec. 16
Board Study Session, Board Room, 6:30 p.m.
Tuesday, Dec. 17
Board Meeting, Board Room, 7 p.m.