March 2014, Edition
Dear Education Partner: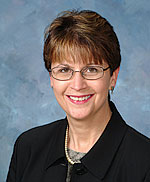 The school year is winding down which means there is plenty of news to share with you.
A team of auditors from the Texas Education Agency visited Aldine during the week of April 14-17 as they conducted a Program Access Review. The purpose of the review is to make sure stakeholders and students have access to district programs and that facilities are in compliance with the Americans with Disabilities Act. The TEA routinely visits school districts across the state and this year we were one of the districts chosen for a visit.
TEA personnel also reviewed our special education program, our languages other than English programs and our career and technical education program. One TEA team visited campuses throughout the district, interviewed staff members and reviewed records to check our programs and make sure we are in compliance with policies. Another team traveled throughout the district inspecting secondary buildings and support facilities.
Once we receive feedback from the TEA, we will develop plans to address any issues that need to be corrected. We appreciate the feedback that we will get from TEA.
During the April 15 Trustees meeting, Ellen Winstead with YES Prep and Dr. Todd Davis, area superintendent for the Carver/Eisenhower Vertical, provided an update on the first year of the partnership between Aldine ISD and YES Prep. Last April, our Board approved a Campus Program Charter with YEP Prep. The program began this school year with YES Prep operating a campus program in a portion of Hoffman Middle School. The campus within a campus started with 140 students. Ellen and Todd shared information on the progress that has been made in the initial year of the program and looked ahead to its future. The program is expected to grow by 140 students each year and in 2020, the first class of 700 will graduate from Eisenhower High School.
We are excited about the potential of this partnership and look forward to watching it grow and thrive.
Thanks to a $15,000 grant from the Cody Stephens Go Big or Go Home Foundation, student-athletes in middle school and high school will receive free heart screenings during their athletic physicals on May 6. More than 750 student-athletes in Aldine are expected to participate, which will make it the largest heart-screening event ever held in Houston.
A heart screen can help detect if a student-athlete has a heart problem and could prevent them from being victims of sudden cardiac arrest. The Foundation is named after Cody Stephens, who died from sudden cardiac arrest in 2012. Cody was just weeks away from graduating from Crosby High School and appeared to be in perfect health. One Sunday afternoon, he fell asleep in his father's recliner and never woke up. His parents started the foundation to prevent other families from suffering the same tragedy.
We want to thank the Stephens family for their generosity and providing the resources for this important screening.
STAAR testing is still underway and during the week of April 21, we will be administering math tests for third, fourth, sixth and seventh graders, and eighth graders will be taking social studies tests. Also that week, third, fourth, sixth and seventh graders will take the reading portion of the test, while eighth graders will take the science portion of the test.
Students and staff will make up their second inclement weather day on Friday, June 7. They made up their first inclement weather day on President's Day.
This is a very busy time of year and May will be even busier with year-end events. I look forward to seeing you at some of these events and once again, thank you for your continued support of Aldine ISD.
Sincerely,
Wanda Bamberg Ed.D.
Superintendent of Schools
District Highlights
• The Carver High School theater department won four Tommy Tune Awards at the 12th annual Awards ceremony, held April 16 at the Hobby Center for the Performing Arts. Carver won in the following categories: Best Choreography, Best Orchestra, Best Supporting Actress (Amber Scott, who was also awarded a $1,000 scholarship) and Best Leading Actor (Nyles Washington). Nyles qualified to compete nationally for the Jimmy Award. He will compete for the award on Broadway in New York on June 30.
• The Nimitz High School Robotics team will compete at the Marine Advanced Technology Education (MATE) regional event on April 26 at NASA.
• Carver High School senior Nhi Vu won Barnes and Noble's "My Favorite Teacher" essay contest for the essay she wrote about her teacher Jessica Gray. Nhi's essay was selected the best from a field of more than 1,000 essays and she has moved onto the regional competition.
• Carroll Elementary School was selected as the launching site for Project Guardian, an undertaking by the Homeland Security Investigations unit, U.S. Immigration and Customs Enforcement and the National Center for Missing and Exploited Children to promote Internet safety.
• On Saturday, April 5, hundreds of volunteers gathered to build a KaBoom playground at Anderson Academy. Volunteers from Anderson and the community and its corporate sponsor Latham & Watkins teamed up to provide children in the area with a new playground.
• MacArthur High School Band Director Jose Diaz has been selected to the Jazz Education Hall of Fame by DownBeat Magazine.
• The Carver High School Theater Department finished first at area and has advanced to the Region III competition on May 3 at San Jacinto College.
• Eisenhower High School head trainer Ricky Nelson was named the recipient of the Bobby Gunn Athletic Trainer of the Year for large schools by the Greater Houston Football Coaches Association (GHFCA). Ricky will be presented with the award on May 7 at the GHFCA's annual Membership BBQ and Awards Ceremony at the University of Houston Assembly Hall. Ricky has been the head trainer at Eisenhower for 22 years.
• The Eisenhower Lady Eagles' track team won their second consecutive District 18-5A title, while the MacArthur Generals placed third in the boy's division. Thirty-six AISD track and field athletes and 11 relay teams advanced to the area round of competition.
• Four AISD varsity soccer teams qualified for the playoffs. The MacArthur Generals finished first in District 18-5A to advance to the playoffs. Other boy's teams that advanced were Aldine High and Nimitz High. The Nimitz High Lady Cougars also qualified for the playoffs.
The Nation's Best!
Houston Academy is fortunate to have Pameolin Nelson as a staff member. Pam has been at Houston since it opened in 2003 and during that time she has coordinated numerous enrichment programs and activities to expose and empower Houston students. During her time at Houston, Pam organized the school garden program started the "When I Grow Up, I Want to Be" program, which provides Houston students with a pathway to college and careers. She has also organized the school's annual Career Day, started the Teens4pink Sister Network to promote breast cancer awareness among Houston's female students, and organized Girls Inc., a program that empowers young ladies and assists them with their leadership skills. Pam has also started a stock-trading program with ING Financial to educate female students about the stock market. Pam has undertaken all of these programs on her own time beyond the regular school day. Pam's dedication to her students at Houston Academy definitely makes her one of The Nation's Best!
Upcoming Events
Tuesday, April 22
Superintendent's Business Advisory Luncheon, MOC Foyer, 11:30 a.m.
Thursday, April 24
Leadership Aldine, Board Room, 8 a.m.
Tuesday, April 29
Magnet Strings Festival, MOC Arena, 7 p.m.
Monday, May 5
Children's Honor Choir Spring Concert, MOC Theater, 7 p.m.
Monday, May 12
Extra Miler's Reception, MOC Arena, 3 p.m.
Thursday, May 15
Leadership Aldine, Board Room, 8 a.m.
Monday, May 19
Board Study Session, Board Room, 6:30 p.m.
Tuesday, May 20
Board Meeting, Board Room, 7 p.m.
Thursday, May 22
VISA Reception, MOC Arena, 4 p.m.
Thursday, May 22
AEF Scholarship Awards, Davis High School, 7 p.m.