January 2015, Edition
Dear Education Partner: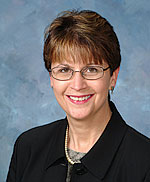 Each January, the Governor of Texas proclaims School Board Recognition Month in Texas to honor the thousands of men and women who serve on school boards across the state. They volunteer their time to set policy and serve as educational leaders in their respective communities.
In Aldine, we are fortunate to have seven dedicated men and women who serve on our Board of Trustees. Our Trustees are focused on providing our students with the resources they need to attain academic success in the classroom, on the stage and through their athletic endeavors.
Our Board members are unpaid volunteers who in addition to having jobs and family commitments devote countless hours setting policy, supporting our students by attending various events, and acquiring continuing education hours.
During the Jan. 13 board meeting, a number of elected officials and organizations in the Aldine community honored our Trustees including:
• U.S. Congressman Gene Green sent a Congressional certificate thanking the Board for their service to the Aldine community.
• State Senator Sylvia Garcia presented the Board with a proclamation on behalf of the Texas Senate.
• State Rep. Armando Walle, a graduate of MacArthur High School, presented Trustees with a letter commending them for their hard work and dedication to the students of Aldine ISD.
• State Rep. Sylvester Turner presented Board members with a certificate from the Texas House of Representatives.
• Harris County Pct. 2 Commissioner Jack Morman presented each Board member with a certificate of appreciation.
• Harris County Pct. 4 Commissioner Jack Cagle presented Board members with a proclamation.
• Reggie Gray, president of the Houston Intercontinental Chamber of Commerce, presented the Board with a letter of appreciation.
• The Greater Greenspoint Redevelopment Authority presented the Board with a letter of appreciation.
• Schools throughout the district provided Board members with gift bags, snacks, banners, posters and letters thanking them for their service.
Aldine ISD's Board of Trustees is comprised of President Dr. Viola M. Garcia, Vice-President Rose Avalos, Secretary Rick Ogden, Assistant Secretary Patricia Ann Bourgeois and Members Merlin Griggs, Steve Mead and our newest member, Paul Shanklin.
Mr. Shanklin was appointed to the Board in December to fill the unexpired term of Dr. Alton Smith, who resigned from the Board in November after he was elected to the Lone Star College Board. State law prohibits an individual from serving on two boards with taxing authority. Mr. Shanklin was sworn in at the January Board meeting and we welcome him to our team.
Mr. Shanklin is an attorney and an adjunct professor at the Houston Community College Southeast Campus, where he teaches American and Texas Government. He is also an adjunct professor at the University of Houston-Downtown where he teaches Critical Pedagogy and Multicultural Education. He has volunteered in Aldine schools and has been a resident of the Aldine community for 25 years.
If you see Trustees in the community this month, or at any time during the school year, please take the time to thank them for their service. I know they will appreciate it!
Also at the January Board meeting, Trustees approved the hiring of new head football coaches at Aldine High School and Nimitz High School. James Kowaleski was approved as the new head football coach at Aldine High School. Coach Kowaleski previously served as the defensive coordinator at Ridge Point High School and has seven years of coaching experience.
Trustees also approved Richard Slater as the new head football coach at Nimitz High School. Coach Slater has 29 years of coaching experience and previously served as the defensive coordinator/strength coordinator at Katy High School. Both men will also serve as the campus athletic coordinators at their respective schools. We welcome both of them and wish them well in their new endeavors.
Since we've returned from our break, we are now focusing on our Strategic Master Plan to prepare for Aldine's future. We have reached out to some of you to be members of the Steering Committee and we appreciate your assistance in this undertaking. We are working with DeJONG-RICHTER, LLC, an educational facilities planning firm, to facilitate the process. We will update you throughout the remainder of the school year on the Steering Committee's recommendations and progress. We will have two community dialogue meetings as part of the process. The first meeting will be on Thursday, March 19 from 6:30-8:30 p.m. in Room 104 of the M.O. Campbell Educational Center.
The Texas Legislature has begun its 84th session and it appears school finance and educational issues will be hotly debated during the 140-day session. We will monitor bills that affect Aldine ISD and education and will also be visiting with our local lawmakers throughout the coming months. We will keep you updated on legislation that will impact our children and hope you will stay informed as well.
I'd like to invite you to our annual State of the District Breakfast, scheduled for Friday, Jan. 23 at the Sheraton North Houston Hotel. The breakfast will begin at 7:30 a.m. We will share data and information about the district and highlight achievements our students and staff attained during the 2013-14 school year. We'll also look ahead to the challenges we face in the future. In addition, a number of our students will also participate in the event.
If you are interested in attending, please contact Abel Garza's office at (281) 985-6202. I hope to see you there!
Sincerely,
Wanda Bamberg Ed.D.
Superintendent of Schools
District Highlights
• The Aldine Education Foundation "Prize Posse" surprised teachers throughout the district with teacher grants in December. This year, the "Prize Posse" awarded seven grants totaling more than $10,000. Over the last three years, AEF has awarded 21 teaching grants totaling more than $47,000. The grants are awarded to AISD teachers to implement innovative teaching programs in their respective classrooms. Former Superintendent Nadine Kujawa was joined by fellow AEF Board Members Patti Acosta, Sidney Brewer, Jeff Hartmann and his wife Ann and Stacey Smith, along with AEF Consultant Judy Hoya in delivering the good news to our teachers.
• The Aldine Noon Optimist Club donated a boy and girl's bike to every elementary school in the district. The schools will award the bikes as part of an incentive plan to increase reading among our elementary students.
• Carver High School senior Sergio Hernandez received a bronze medal award from The Hispanic Heritage Foundation. Sergio was one of 21 recipients at the Houston regional Hispanic Heritage Youth Awards, held December 2. As a bronze medalist in the engineering and mathematics category, Sergio was awarded a $1,000 scholarship to support his plans to pursue a degree in mechanical engineering at Texas A&M University.
• Stovall Middle School celebrated its 50th anniversary on December 9. Current and former Stovall principals, teachers and students joined with Aldine ISD Trustees and administrators for the uplifting celebration. The Stovall Middle Honor Choir performed, as did student Gabriela Paredes. The Stovall Band played the school fight song and former principal Raul Fonseca, former students Lupe Garcia and current band director John Ware delivered remarks.
• A group of theater art students from Davis High School auditioned at the Greater Houston Auditions Combine. Four Davis students, Akila Jones, Dontre' Thomas Erica Goodwine and Brandon Lizardi, auditioned for major universities and colleges.
• Carver High School theater arts students attended the Texas State Thespian Festival last month in Dallas. Twenty-four Carver students advanced to nationals. The students and the categories they advanced in were:
– Duet Acting – Joshua Austin and Kiera Prusmack
– Duet Acting – Darlesia Carter and Raegan Robinson
– Group Acting – Kristopher Adams, Joseph Arriaga, Treat Carrier, Yamir Ellis and Ahreon Holly
– Group Musical Theater – Jaela Amos, Kevin Crear, Kassidy Fajardo, Mykaelan Flournoy, Kasi Mchenry, Bishop Pearsall, Brianna Rodriguez, India Sherman, Elvin Stewart, Kedran Wade and Kyle Ward
– Monologue – Shola Ojesina
– Theater Marketing – Dionna Malone
– Scenic Design – Noe Elizondo
– Sound Design – Elias Flores
• A number of AISD band and choir students have qualified for the TMEA (Texas Music Educators Association) Area Round Audition. AISD students who qualified for the TMEA Area Round were: Stuar Andrade, Alison Bains, Juan Rojas and Alejandro Villa of Aldine High School; Mariah Banks, Walter Brown, and Danialle Vongsamphanh of Davis High School; Davis choir students Rolando Benitez and Adrian Gonzalez; DeVionne Jones and James White of Eisenhower High School; Nazaret Castillo, Kevin Gutierrez, Julian Galvan, Jorge Galvan and Andres Reyna of MacArthur High School and Ryan McDowell of Nimitz High School.
The Nation's Best!
Once again, our students and staff went above and beyond the call of duty to help others during the recent holiday season. Schools throughout the district collected canned goods for area food pantries, donated turkeys to local families for their Christmas meal, and volunteered their time at Mission Greenspoint serving as shopping guides, gift wrappers and taking care of children while their parents shop. Schools and support facilities adopted families to help make their holiday a bit brighter. One school held a sock drive to donate socks to a local nursing home. Central Office employees adopted 20 Mission Greenspoint Angels and purchased toys for them to make sure they had a Merry Christmas. Employees at the Resource Center adopted two families, and purchased toys, food and clothes for them. The Human Resources Department and the Central Office collected close to 80 toys for Aldine Family Hope Center's toy drive. These were just a few examples of how our students and staff reached out to the community during this holiday season. The spirit of giving and reaching out to others is alive and well in Aldine ISD and I am proud to be associated with a school district that does so much for others. Our students and staff are definitely the Nation's Best!
Upcoming Events
Monday, January 19
Martin Luther King, Jr. Holiday, District Schools and Offices Closed
Friday, January 23
State of the District Breakfast, Sheraton North Houston Hotel, 7:30 a.m.
Tuesday, February 3
Kickoff Steering Committee Meeting, M.O. Campbell Educational Center, Room 104, 6:30 p.m.
Friday, February 6
FFA Sale of Champions and Silent Auction, M.O. Campbell Educational Center, 7 p.m.
Monday, February 9
DEAC Meeting, Board Room, 2 p.m.
Monday, February 9
Board Study Session, Board Room, 6:30 p.m.
Tuesday, February 10
Board Meeting, Board Room, 7 p.m.
Monday, February 16
President's Day Holiday, District Schools and Offices Closed