April 2015, Edition
Dear Education Partner: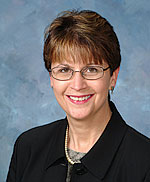 The strategic planning process continues with our second community meeting on May 7 to discuss options for our master facilities plan.
The meeting will be held at the M.O. Campbell Educational Center and will begin at 6:30 p.m.
Close to 500 stakeholders attended our first community meeting on March 19 and we are expecting another large crowd for this meeting.
A recent population study conducted by Population and Survey Analysts (PASA) projects that Aldine will continue to grow by 3% (or 2,000 students per year) for the next five years. That's a 15% increase by the year 2020, which means an estimated enrollment of approximately 80,000.
Earlier this month, our District Executive Team spent two intense days discussing options to address our growth issues.
That meeting was beneficial because it allowed us to focus on specific options to deal with our expected growth. Options discussed were:
• new campuses
• reconfigured grade levels to maximize current capacity
• improvements and upgrades for various facilities/programs including performing and visual arts, career and technical education and athletics;
• plans for older campuses with numerous maintenance and facility needs
I appreciate the time and focus our Executive Team devoted to those two days. They put forth a number of ideas that we will discuss with the steering committee and the community at the May 7 meeting.
I hope you will be able to attend this meeting and assist with the planning process.
If you have any questions, please contact Abel Garza at (281) 985-6202.
As the school year winds down that means we will be busy with year-end events including banquets, receptions and our Business Partners Appreciation Luncheon, set for Tuesday, May 26 at the DoubleTree Hotel. I know many of you will be attending and I appreciate you serving as business partners. I look forward to seeing you at some of these events and once again, thank you for your continued support of Aldine ISD.
Sincerely,
Sincerely,
Wanda Bamberg Ed.D.
Superintendent of Schools
District Highlights
• Aldine ISD Board President Dr. Viola M. Garcia was named to the National Association of Latino Elected and Appointed Officials (NALEO) Educational Fund. NALEO is the nation's preeminent Latino leadership organization. Its member's meet to discuss the nation's most pressing educational issues and learn about strategies to ensure Latino students are able to thrive in their communities.
• Aldine ISD Assistant Board Secretary Patricia Ann Bourgeois was elected to serve as Southern Region Director of the National Black Council of School Board Members (NBCSBM), a council of the National School Boards Association (NSBA). The mission of the NBCSBM is to promote the goals and vision of the NSBA and to provide leadership and a foundation to school board members to foster equality and excellence in public education.
• The Carver High School Theater Department earned two Tommy Tune nominations for their production of Ghost the Musical. Carver student Kyle Ward was nominated in the Best Actor category and Kristopher Adams earned a nomination in the Best Featured Performer category.
• The Carver High School Theater Department advanced to regionals in the UIL One-Act Play competition. Students Kristopher Adams and Joseph Arriaga earned All-Star Cast honors at the Area competition. Kevin Crear was named Honorable Mention All-Star Cast and Aziza Robinson won the Best Technical Award at the area competition.
• MacArthur High School junior Isidro Jasso participated in the United States Academic Decathlon National Individual competition. He was awarded a participation medal for his efforts.
• The Aldine High School boys' soccer team advanced to the Region III Finals and came within one game of reaching the Class 6A State Soccer Tournament. The team, under the direction of head coach Melbin Barahona, won four playoff games before being eliminated in the Region III title game. The Mustangs finished their season with an 18-6-2 record. The 1999 Nimitz High Cougars were the last Aldine ISD soccer team to advance to the Region III Finals. Four other AISD soccer teams qualified for the playoffs. Those teams were the Davis High Lady Falcons, the MacArthur High Lady Generals, the Aldine High Lady Mustangs and the Davis High Falcons.
• Three AISD basketball players were named to the TABC (Texas Association of Basketball Coaches) Class 6A All-Region team. Nimitz High's A'Lachanon King was named to the girls' squad, while Davis High's Royce Hamm and Eisenhower High's Joe Neal were named to the boys' squad.
The Nation's Best!
On March 27, a bus transporting four special needs students to Wilson Intermediate School was involved in an accident on Veterans Memorial and Frick Road. An individual ran a red light and struck the bus, forcing it to land on its side near a ditch. Thankfully, the four students were not injured, but the bus driver suffered a broken arm. The accident occurred near Sammons Elementary School. When Sammons officials learned of the incident, they leapt into action while administrators from Wilson were en route to the accident scene. Sammons Assistant Principal Angela Perez and diagnostician Perla Cardenas assisted the students at the scene and accompanied the students to the hospital in their ambulances. Wilson Intermediate Principal Dana Baker also accompanied the students to the hospital. Sammons Principal Jose Almandarez and staffers Katrina Campbell, Vivian Bates and Umoh Cloud called the student's parents, relaying information about what hospital their children were being transported. Wilson Intermediate staff members Lisa Granados, Debra Craig, Ashley Kirby and Brenda Fonseca fielded calls from parents due to the media coverage the accident received. Robin DeRouen, AISD's Executive Director of Transportation, visited with the student's families, the injured bus driver and the bus aide at the hospital. Dana Baker and Counselor Delma Molina assisted at the hospital and remained there until the students were discharged to their parents. Dana said she was thankful for the help her students received from Sammons staff members and was proud of how her team responded as well. "I grew up in Aldine and have worked for Aldine for 25 years. That day, I learned the true spirit of Aldine," Dana said. "As scared as I was driving to the scene, I was so comforted with all the support, guidance and help from the Aldine community." I am proud to work for a district whose employees step up and answer the call during difficult times. The staffs at Sammons Elementary and Wilson Intermediate are definitely The Nation's Best!
Upcoming Events
Tuesday, April 28
TAFE Banquet, M.O. Campbell Educational Center, 6:30 p.m.
Monday, May 4
VEAC Meeting, M.O. Campbell Educational Center, 2 p.m.
Monday, May 4
Honor Choir Concert, M.O. Campbell Educational Center, 7 p.m.
Tuesday, May 5
Strings Festival, M.O. Campbell Educational Center, 7 p.m.
Thursday, May 7
Community Meeting No. 2, M.O. Campbell Educational Center, 6:30 p.m.
Tuesday, May 12
Employee Awards Banquet, Hilton Houston North Hotel, 7 p.m.
Monday, May 18
Board Study Session, Board Room, 6:30 p.m.
Tuesday, May 19
Board Meeting, Board Room, 7 p.m.
Thursday, May 21
VISA Reception, M.O. Campbell Educational Center, 4 p.m.
Thursday, May 21
AEF Scholarship Awards, Davis High School, 6 p.m.
Monday, May 25
Memorial Day Holiday, District Schools and Offices Closed
Tuesday, May 26
Business Partners Appreciation Luncheon, DoubleTree Hotel, 11:30 a.m.