August, Edition
Dear Education Partner: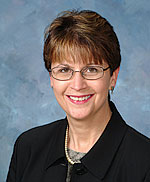 At the August 18 meeting, the Aldine ISD Board of Trustees passed an order to hold an election on Tuesday, November 3, to seek voter authorization for the sale of schoolhouse bonds. The amount of the bond proposal is $798,000,000 and includes the construction of new schools, renovations, enhancements and other projects to meet the growth needs of the school district over the next five years. Additionally, the bond referendum would address the needs of the district's configuration change at the Pre-K-8 level.
I shared with you last month that at the July 20 Board study session, steering committee chairs Carleen Kerr and Dr. Alton Smith and consultants David Sturtz (DeJONG-RICHTER) and Paul Mills (Jacobs Engineering) made a presentation to the Board of Trustees detailing the district's facilities and technology needs to address growth over the next five years. This presentation was the result of the work started in February with the steering committee. Input was also received from the district's executive team and from information gathered from the two community dialogues the district held in the spring.
The steering committee held six meetings from February to July to assess the district's needs. The committee found that to address the district's growth needs, three new elementary schools would need to be built (two to replace Francis and Johnson elementary schools and one new one), a Career and Technical Education high school and an East Aldine Early College high school.
Additionally, the bond referendum would call for renovating Carver High School and classroom additions at Aldine High School and MacArthur High School and renovations to two wings and the cafeteria at Anderson Academy. Other campuses will have renovations too.
The referendum would also include technology upgrades throughout the district and the installation of WiFi at all Aldine campuses.
Safety and security will also be addressed through security camera additions and upgrades at all facilities, the installation of GPS on all buses, the installation of automated door lock systems and additional fencing.
Soon the district will post information on the website and at each campus with details about all the work proposed in the referendum.
The district has discussed reconfiguration changes at the Pre-K-8 levels. The reconfiguration changes would be addressed in the bond by converting intermediate schools into PK-K or elementary schools (grades 1-5). The reconfiguration changes will reduce the number of transitions between grade levels.
The referendum would include the renovation of Smith Stadium to install artificial turf, add bleachers and improve concession stands and the pressbox. In addition, the referendum would include the renovation of middle school auditoriums, tennis court and swimming pool upgrades, the construction of a north side transportation facility, and parking lot expansions.
The bond referendum would also address facility repairs, AC/heating enhancements, and plumbing, restroom, electrical and flooring enhancements.
If voters approve the bond proposal, the district will sell bonds as needed for the construction of new schools, renovations, purchases, replacements and improvements that are outlined in the proposal.
Early voting will take place Oct. 19-Oct. 30 at any polling location in Harris County from 7 a.m. until 7 p.m.
On Tuesday, Nov. 3, polls will be open from 7 a.m. until 7 p.m.
A bond referendum should have a minimal impact on taxpayers especially if voters in Texas approve Proposition 1 in the November election. Proposition 1 changes the homestead exemption amount for school property taxes from $15,000 to $25,000, which means a house valued at $100,000 in Aldine would be taxed at $75,000 in the future.
In May of 2007, Aldine voters overwhelmingly approved a $365 million bond proposal for the construction of 12 new schools. The referendum passed by a 71% margin.
Also at the August Board meeting, Trustees approved a school board election for Positions 1, 2, 6 and 7. The election will be held on Tuesday, November 3. Polls will be open from 7 a.m. until 7 p.m.
Trustee Patricia Bourgeois holds the Position 1 seat, Trustee Paul Shanklin holds the Position 2 seat, Trustee Merlin Griggs holds the Position 6 seat and Trustee Dr. Viola M. Garcia holds the Position 7 seat.
Early voting will take place from October 19-October 30 at any polling place in Harris County. Voters may apply for a ballot by mail between September 1 and October 23 (applications must be received, not postmarked). To apply for a ballot by mail, visit www.harrisvotes.com or call (713) 755-4983. Harris County will provide polling place locations prior to the election. Locations will be listed on the county's website and in the Houston Chronicle prior to the election.
The start of school always calls for optimism, and that's especially true as we welcome the 2015-2016 school year on Monday, August 24. We will open Cypresswood Elementary School, our 33rd elementary school located at 6901 Cypresswood Point. The school will house approximately 800 students.
Later this fall, we will open two new facilities, a new Child Nutrition Services building and a new COMPASS campus. Both are located on Aldine Bender, across the street from the M.O. Campbell Educational Center.
We also know that no community can adequately educate its children without the help of parents and our valuable business partners, and we value both of these partnerships.
The new school year will bring with it a new realignment of our vertical philosophy. Our School Assistant Superintendents (formerly Area Superintendents) will each be assigned grade levels instead of vertical areas in the district. Dr. Linda Rodriguez will serve as SAS of elementary schools in Region 1, Pat Leon Wade will serve as SAS of elementary schools in Region 2 and Dr. Janet Ray will serve as SAS of elementary schools in Region 3. Ann Stockwell will oversee intermediate schools, Mable Holt will oversee middle schools and Dr. Todd Davis will oversee high schools. Ken Knippel, who serves as assistant superintendent of administration, will oversee Davis Ninth Grade School, Davis High School, Nimitz Ninth Grade School, Nimitz High School, Hall Center for Education, COMPASS and GAP.
The 2015-16 school year will be filled with challenges, but we will also be celebrating Aldine ISD's 80th anniversary. We will celebrate our 80th birthday at the State of the District Breakfast on Friday, October 16 at the Hilton North Houston Hotel and will announce other anniversary events with the community once they have been confirmed. In the past, we have held our State of the District Breakfast in January, but we have moved the event to October to coincide with our 80th anniversary.
I look forward to seeing you and visiting with you when I am out in the community during the school year. Thank you again for your support and I look forward to working with you to make 2015-2016 a year to remember.
Sincerely,
Wanda Bamberg Ed.D.
Superintendent of Schools
District Highlights
• For the second consecutive year, all students in Aldine ISD will receive free breakfast and lunch during the 2015-16 school year. The district qualified for the free meal program under the Healthy, Hunger-Free Kids Act of 2010, which provides an alternative to household applications in the National School Lunch and School Breakfast Programs.
• Aldine ISD was one of five area school districts that received more than $56,000 in school supplies from Kroger as part of the company's Kroger Community Rewards program. The presentation was made at the Kroger Signature Store on Studemont on Wednesday, August 19. Joining Aldine ISD at the event were YES Prep, Cy-Fair ISD, Clear Lake ISD and Houston ISD.
• During the summer, the Nimitz High School underwater robotics team competed at the 14th annual Marine Advanced Technology Education (MATE) International ROV competition in Newfoundland and Labrador, Canada. The Nimitz team competed against teams from Canada, China, Germany, Indonesia, Taiwan, Singapore and other U.S. teams. Nimitz finished in 26th place out of 65 teams in the Ranger Division. The Ranger Division included high school and college teams.
• Nimitz High School graduate Alcmene Gonzalez was selected as a Chancellor's Fellow by the Lone Star College Honors College. Gonzalez, a 2015 Nimitz graduate, will receive a prize package that includes tuition fees and a book allowance. The program assists students pursue a course of study. The program culminates with Fellows obtaining an Honors Associate of Arts or Associate of Science degree.
• Three Aldine ISD graduates were awarded Children's Defense Fund Scholarships this summer. The three recipients were Dayana Sosa of Aldine High School, Laurie Nowlin of Carver High School and Ruth Rodriguez of Nimitz High School.
Upcoming Events
Monday, August 24
First Day of Instruction
Monday, September 7
Labor Day Holiday, District Schools and Offices Closed
Tuesday, September 8
Parent Advisory Meeting, M.O. Campbell Educational Center, Room 104, 7 p.m.
Monday, September 14
Board Study Session, Board Room, 6:30 p.m.
Tuesday, September 15
VEAC Meeting, M.O. Campbell Educational Center, Room 104, 2 p.m.
Tuesday, September 15
Board Meeting, Board Room, 7 p.m.