December, Edition
Dear Education Partner: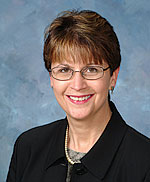 Each January, the Governor of Texas proclaims School Board Recognition Month in Texas to honor the thousands of men and women who serve on school boards across the state. They volunteer their time to set policy and serve as educational leaders in their respective communities.
In Aldine, we are fortunate to have seven dedicated men and women who serve on our Board of Trustees. Our Trustees are focused on providing our students with the resources they need to attain academic success in the classroom, on the stage and through their athletic endeavors.
Our Board members are unpaid volunteers who in addition to having jobs and family commitments devote countless hours setting policy, supporting our students by attending various events, and acquiring continuing education hours.
During the Jan. 12 board meeting, a number of elected officials and organizations in the Aldine community honored our Trustees including:
• U.S. Congressman Gene Green sent a Congressional certificate thanking the Board for their service to the Aldine community.
• State Senator Sylvia Garcia presented the Board with a proclamation on behalf of the Texas Senate.
• State Rep. Armando Walle, a graduate of MacArthur High School, presented Trustees with a letter of appreciation commending them for their hard work and dedication to the students of Aldine ISD.
• Harris County Pct. 2 Commissioner Jack Morman's office presented each Board member with a certificate of appreciation.
• Harris County Pct. 4 Commissioner Jack Cagle's office presented Board members with a proclamation.
• The Greater Greenspoint Redevelopment Authority and the Greenspoint District presented the Board with a letter of appreciation.
• Schools throughout the district provided Board members with gift bags, snacks, banners, posters and letters thanking them for their service.
Aldine ISD's Board of Trustees is comprised of President Rose Avalos, Vice-President Rick Ogden, Secretary Patricia Ann Bourgeois, Assistant Secretary Merlin Griggs and Members Steve Mead, Paul Shanklin and Dr. Viola M. Garcia.
If you see Trustees in the community this month, or at any time during the school year, please take the time to thank them for their service. I know they will appreciate it!
Bond implementation plans are underway. We have hosted various groups to discuss new school designs, reconfiguration plans, technology upgrades and repairs and renovations. We are working on a bond section for our website to allow stakeholders to check on the status of projects. We hope to launch the new website in early February. We will also meet with the steering committee in late February or early March to keep them apprised of the work.
Again, I appreciate your support for the 2015 Bond Referendum. Great things are ahead for Aldine ISD.
Sincerely,
Wanda Bamberg Ed.D.
Superintendent of Schools
District Highlights
• Three Aldine ISD students were recently named to the TMEA (Texas Music Educators Association) All-State Choir: Rolando Benitez of Davis High School, Kameron York of Eisenhower High School and Matthew Hastings of MacArthur High School. Rolando is taught by Daryle Freeman, Kameron is taught by Sandra Walker and Matthew is taught by Micah Shirado. The students advanced through five auditions to earn this prestigious recognition. Rolando was ranked number one in the baritone section at the Area F Auditions, which comprises six different regions.
• The Carver Dance Company, under the direction of Sarita Salinas, performed at Houston Mayor Sylvester Turner's Inauguration on January 4 at Jones Hall. The Company danced as the Houston Symphony gave a live performance of "Danzon No. 2" by Arturo Marquez. The Dance Company received a standing ovation following their performance.
• Victory Early College High School student Esmeralda Trejo was selected by NASA to take part in the Texas High School Aerospace Scholars (HAS) program. NASA's HAS program provides students an opportunity to take online, interactive courses. NASA staff observes the students during the online segment and students who score high enough will receive the chance to spend a week over the summer at the Johnson Space Center.
• Three students from Carter Academy received Chance to Dance scholarships from the Houston Ballet Academy. The three students, Alize Bocanegra, Klarissa Martinez and Malana Velazquez, will train in classical ballet with the Houston Ballet Academy's esteemed faculty. Each year, the Chance to Dance program brings 225 first- and second-graders from nine area school districts to Houston Ballet's Center for Dance for eight weeks of classical ballet classes.
• Bimbo Bakeries USA donated $7,000 to Smith Academy to resurface the school's outdoor basketball court, paint it and add additional basketball hoops.
Upcoming Events
Monday, January 18
Martin Luther King, Jr. Holiday, District Schools and Offices Closed
Tuesday, January 19
Beginning of Second Semester
Friday, January 29
FFA Sale of Champions and Silent Auction, M.O. Campbell Educational Center, 7 p.m.
Monday, February 8
Board Study Session, Board Room, 6:30 p.m.
Tuesday, February 9
Board Meeting, Board Room, 7 p.m.
Monday, February 15
President's Day Holiday, District Schools and Offices Closed