March, Edition
Dear Education Partner: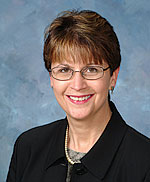 The 2015-16 school year concluded with our annual graduation ceremonies held on the first weekend of June. Approximately 3,483 seniors earned their high school diplomas. I want to congratulate each and every one of them and wish them well as they enter college, serve in the military or enter the work force.
Administrators and principals will spend the summer preparing and planning for the 2016-17 school year. We will review data from this school year to make sure our plans and facilities are ready when students return on August 22.
During the final week of the 2015-16 school year, we honored business partners at our annual Business Partners Appreciation Luncheon held at the DoubleTree Intercontinental Hotel. We honored 167 business partners and more than 300 people attended the event. Principals introduced their business partners and presented them with a certificate of appreciation. We are blessed to have so many viable business partnerships throughout the district. These men and women give of their time, resources and talents to serve as mentors to our students, assist with school projects and support our district.
At the June 14 Board meeting, we recognized two district-wide business partners, Caldwell Companies and Solid IT Networks. Both companies are strong supporters of Aldine ISD and both generously support our students, staff and teachers. These recognitions were done in conjunction with the Texas Association of School Boards (TASB) to show our combined support for businesses that support public education in Texas. We will honor two more district-wide business partners at the November Board meeting.
Also during the June 14 Board meeting, we honored Harvest Time Church for their response to the community during the April floods that struck the Houston area and did so much damage, especially in Greenspoint. Harvest Time Church opened its doors to flood victims, organized food and clothing drives and served as a refuge for those affected by the floods.
Trustees also approved salary increases for all employees at the June 14 Board meeting. Trustees approved a $1,000 salary increase for teachers, nurses, librarians, counselors, diagnosticians, speech pathologists, social workers, intervention specialists and cabinet members. Trustees also approved the following salary increases:
• $1,200 salary increase for assistant principals and district-level administrators
• $1,500 salary increase for principals
• A 2% salary increase for all paraprofessionals, clerical and auxiliary personnel
I appreciate the Board's commitment and support of our employees. They deserve the financial benefit for the work they do. We strive to remain competitive with surrounding districts. I appreciate all of our employees who are dedicated to our students.
Trustees also approved the budget for the 2016-17 school year at the June 14 Board meeting and set the proposed tax rate. Trustees approved a general operating budget of $677,310,325, which is a 1.8 percent increase from the 2015-16 budget. The proposed tax rate was set at $1.323388 per $100 valuation. The 2016-17 tax rate is 3.75 cents higher than the 2015-16 school year due to additional debt payments that were approved by Aldine voters when they overwhelmingly passed a $798 bond referendum in November of 2015. The 2016-17 tax rate will not be officially adopted until the district receives the certified tax roll from the Harris County Appraisal District in late August.
During the summer, we will begin planning and working on bond projects that Aldine voters overwhelmingly approved in November. There is a link on the district's website (www.aldineisd.org/bond2015) that will update the progress of bond projects.
Our employees will receive some much-deserved down time this summer to recharge their batteries and come back refreshed for the 2016-17 school year. The administrative team and principals will be busy this summer, but will also get a couple of weeks off to recharge themselves. We are looking forward to the coming school year and working with all of our partners. Thank you for your continued support.
Sincerely,
Wanda Bamberg Ed.D.
Superintendent of Schools
District Highlights
• Aldine ISD Trustee Patricia Ann Bourgeois attended the White House Summit on the United State of Women in June. The White House hosted the Summit and served as a celebration of what has been accomplished by women and girls in the United States. Summit topics included: economic empowerment, health and wellness, educational opportunity, violence against women, entrepreneurship and innovation and leadership and civic engagement.
• On May 26, 165 Aldine ISD seniors received the opportunity to continue their academic careers by receiving either Aldine Education Foundation (AEF) or Aldine Scholarship Foundation (ASF) scholarships during an awards ceremony at Davis High School.
• During National Police Week, the Aldine ISD Police Department hosted a barbecue for hundreds of law enforcement personnel throughout Harris County. Department supervisors served as "chefs" and served the officers. Aldine ISD Police Chief Craig Goralski, U.S. Congressman Gene Green and State Representative Armando Walle addressed attendees. National Police Week honors law enforcement officers who have given their lives in the line of duty and celebrates those who protect and serve.
• Hambrick Middle School science teacher Stephanie Clarke-Brooks and student Angela Olivera will travel to the Bahamas in July to take part in the JASON Learning Project. The two will study with a team of prestigious scientists exploring and taking part in research experiments. Stephanie and Angela were selected through a competitive application process. In the Houston area, the program is underwritten by Chevron.
• Eisenhower High School hosted the Yamaha Sounds of Summer camp, a two-day percussion camp for high school students. The camp attracted students from Aldine ISD, Spring Branch ISD and Tomball ISD. The camp consisted of two days of teaching fundamentals and music. The camp culminated with a performance for parents and friends showcasing the different sections and concepts covered. The event was sponsored by Refugio Rodriguez, Aldine ISD director of music education, Yamaha, Vic Firth, Promark and Evans Drum Heads.
• Eighty-eight Victory Early College High School seniors and seven Nimitz High School seniors earned their associate's degrees during the 2015-16 school year from Lone Star College-North Harris.
Upcoming Events
Monday, July 11
Teaching for Learning Summit, M.O. Campbell Educational Center, 7 a.m.
Monday, July 11
APPLE Celebration, M.O. Campbell Educational Center, 11 a.m.
Tuesday, July 12
Teaching for Learning Summit, M.O. Campbell Educational Center, 7 a.m.
Wednesday, July 13
Teaching for Learning Summit, M.O. Campbell Educational Center, 7 a.m.
Thursday, July 14
Teaching for Learning Summit, M.O. Campbell Educational Center, 7 a.m.
Monday, July 18
Board Study Session, Board Room, 6:30 p.m.
Tuesday, July 19
Board Meeting, Board Room, 7 p.m.