March, Edition
Dear Education Partner: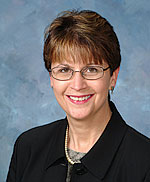 During the week of July 11, the district held its first-ever Teaching for Learning Process (TLP) Summit. The Summit was held at the M.O. Campbell Educational Center and was attended by approximately 750 district administrators, principals, assistant principals and skills specialists.
I shared with the group our expectations and the challenges that are ahead of us in the 2016-17 school year. The TLP will take the place of the Administrative Conference. TLP is a common framework that will foster a coherent learning climate in Aldine ISD. The structure of TLP combines expectations for student learning with specific structures for the curriculum, teaching, assessment and responsive decisions throughout the district.
Following my presentation, motivational speaker Tim Brown presented an energized and interactive presentation titled, "The Professional Learning Community Journey: Creating a School of High Expectations." Prior to becoming a motivational speaker, Tim devoted 28 years as an educator, serving as an elementary, middle school and high school principal in Missouri.
Attendees spent the remainder of the week attending sessions on the Teaching for Learning Process.
Also during the TLP Summit kickoff, we held our annual APPLE (Aldine Plans for Performance and Learning Excellence) Celebration. We gathered for lunch and celebrated the successes from the 2015-16 school year and enjoyed a new feature – Family Feud, which pitted our School Assistant Superintendents against a team of Aldine administrators.
The 2016-17 school year is just five weeks away. We will use the remainder of the summer preparing for the new school year.
I have some wonderful news to share with you concerning our district-wide teachers of the year. Both Laura Hamilton (Elementary/Intermediate Teacher of the Year) and Sarita Salinas (Secondary Teacher of the Year) have been named Region 4 Teacher of the Year finalists. Laura is one of five Elementary finalists and Sarita is one of five Secondary finalists. The two winners will be announced on August 3rd at a dinner at the Hilton Americas Hotel. We are proud of both Laura and Sarita and wish them well at the Region 4 event.
Preliminary work has begun on our many bond projects. We will hold a bond steering committee meeting in September to share updates and details.
I look forward to a great year working with you as business partners, parents and community partners as we strive to Produce the Nation's Best!
Sincerely,
Wanda Bamberg Ed.D.
Superintendent of Schools
District Highlights
• Bill Smith, the long time head football coach of Aldine High School, was inducted into the Texas High School Coaches Association Hall of Honor on July 20 during the THSCA's Convention and Coaching School in San Antonio. During his 29 years as the Mustangs' head coach, Coach Smith forged a 237-96-6 record. In 1990, he led his team to the Class 5A state championship and ESPN named the Mustangs national champions. That team finished 15-0 on the season. Coach Smith led the Mustangs to 10 district championships and 21 playoff appearances. Coach Smith devoted 39 years to Aldine ISD.
• MacArthur High School's Denisse Cordova placed second in the Senior Individual Website category at the National History Day Competition, held June 12-16 at the University of Maryland. Denisse qualified for the national event by placing first or second at district, regionals and state competitions. Her teacher, Julie Toma, accompanied her to nationals.
• AT&T is contributing $1 million for the 2016-17 and 2017-18 school years to expand Project GRAD's GRADuation Aspirations program to students enrolled at Aldine High School and Aldine Ninth Grade School. Project GRAD Houston is an organization that focuses on improving lives in low-income communities by helping students develop and achieve their educational aspirations. The program is also being offered at the Raul Yzaguirre School for Success on the east side of Houston and the Southwest Charter School's High School.
Upcoming Events
Thursday, August 4
State of the School Districts Lunch, Lone Star College-North Harris, 11:30 a.m.
Monday, August 8
Regular Work Hours Resume – 8 a.m. to 4:30 p.m.
Monday, August 15
Board Study Session, Board Room, 6:30 p.m.
Tuesday, August 16
Board Meeting, Board Room, 7 p.m.
Monday, August 22,
First Day of Instruction
Thursday, September 1
Near Northwest Management District Breakfast, 7603 Antoine, 7:45 a.m.