February 2014, Edition
Dear Education Partner: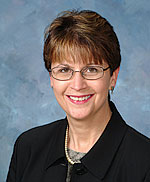 On Feb. 7, we held our annual State of the District Breakfast at the Sheraton North Houston Hotel. Approximately 400 business partners, community members, parents, student and Aldine ISD personnel attended the event. The event was also attended by a number of elected officials and educational leaders who serve our district.
Prior to the start of the address we enjoyed an outstanding performance by a number of performing arts students from across the district.
The students performed "Together We Can in Aldine," which provided the students with the opportunity to showcase their singing, dancing, and musical skills, as well as their visual arts skills. The performance at the breakfast was a shorter version of the production the students performed at the Texas Association of School Administrators (TASA)/Texas Association School Boards (TASB) Conference in Dallas in September, where they received rave reviews, as they did at the State of the District Breakfast. The audience gave the performers a standing ovation for their outstanding performance.
The student performers included members of the Aldine Dance Company, the Aldine Children's Choir, Aldine Visual Arts, the Carver Dance Company, the MacArthur Jazz Band, the Carver High and Davis High Drama Club and the Davis High Choir. The students were under the direction of Colleen Riddle, program director of elementary performing arts, Jose Diaz, MacArthur High School's band director/composer, Sarita Salinas, Carver High School's dance director/choreographer, Daryle Freeman, Davis High School's choir director, Roshunda Jones, Carver High School's drama director, Joey Doyle, program director of visual arts and elementary creative drama, and Samantha Tate, the music teacher at Kujawa Elementary School.
We have talented students in Aldine! Their performance was uplifting and set the tone for the presentation on the 2012-13 school year and challenges ahead.
Below is an overview of the information shared during the breakfast, including the demographic makeup of our district, academic achievement, student behavior and safety, finances and future challenges.
DEMOGRAPHICS
• Hispanic – 70.8%
• African-American – 25.1%
• White – 2%
• Asian/Other – 1.3%
• Economically Disadvantaged – 85.3%
ACADEMIC ACHIEVEMENT
• Formed partnership with YES Prep.
• Two Magnet schools named "Schools of Excellence" by Magnet Schools of America, while four were named "Schools of Distinction" by the same organization.
• 2,296 high school seniors earned the Texas Scholar designation by graduating on either the Recommended or Distinguished plans.
• One Aldine ISD senior was named a National Merit Scholarship Finalist.
• Six AISD students earned Gold Key Awards, 13 earned Silver Key Awards in the Scholastic Art and Writing competition.
• Six projects and 20 students from MacArthur High School and Nimitz High School advanced to the National History Day competition last June in Maryland.
• Carver High School's drama troupe earned 12 Tommy Tune nominations and won in the Best Ensemble/Chorus category.
• Ten AISD art students had their work displayed at the Houston Livestock Show & Rodeo's Hayloft Gallery.
• 441 AISD seniors were awarded 1,026 scholarships totaling $15.9.
BEHAVIOR AND SAFETY
• Security cameras installed at district schools and facilities.
• Metal detectors put in place at all intermediate schools, middle schools and high schools.
• Dress code implemented at high schools.
• Campus Based Officers placed at all middle schools and high schools.
• ID badges required for all middle school and high school students.
• Additional monitors added at schools.
• Construction underway at all schools to install vestibules for screening purposes.
FINANCES
• AISD has maintained a strong fund balance due to budget cuts over the last few years.
• District provided raises to employees.
• AISD received four of five stars from the Comptroller's FAST (Financial Allocation Study of Texas), which measures how spending in every Texas public school translates to student academic progress.
• For the 10th consecutive year, AISD received a "Superior" rating from the State Comptroller's FIRST (Financial Integrity Rating System of Texas) system.
• The Board lowered the tax rate from $1.33 per $100 valuation to $1.31 per $100 valuation, making it one of the lowest in Harris County.
• AISD received 83 grants totaling $1.5 million.
FUTURE CHALLENGES
• Testing
• Accountability
• Implementation of House Bill 5
• Health care
The 2012-13 school year was the second year of the state's new accountability system, STAAR (State of Texas Assessments of Academic Readiness). STAAR is more difficult than TAKS (Texas Assessment of Knowledge and Skills). Our students performed well on a number of tests, including Geometry, Biology and Chemistry, but we have challenges to meet in English I reading, English I writing, and English II writing. We will double our efforts to prepare our students for the more rigorous assessments.
Last year was the first year for the Aldine Education Foundation (AEF) and it was a successful beginning. AEF awarded 139 scholarships to Aldine ISD seniors and awarded five teacher grants to fund innovative classroom projects. The district also dedicated a wall at the Central Office lined with plaques for each Founding Partner as a show of gratitude for supporting students and staff members.
MacArthur High School principal Dr. Kristin Craft shared with the audience the range of courses the school offers. Dr. Craft discussed MacArthur's in-house EMT (emergency medical technician) and student Lisa Rios described the JROTC program. Lisa is the battalion commander of the 346-member unit and shared with the audience her plan to attend the University of Texas to study neurological science. She hopes to become a neurological surgeon. Lisa will be the first member of her family to attend college. She received a standing ovation following her remarks.
A portion of the address centered on how the district must serve as a bridge to our students to reach the middle class. To help them reach that goal, we will monitor student growth and provide them with programs that will prepare them for college and the 21st Century workforce.
To meet the needs of our growing population on the north side of the district, we will build a new elementary school on Cypresswood, and a new facility that will house COMPASS and our GAP center.
Thank you for your continued support as a parent, business partner or community member. It takes all of us to ensure success for our students.
Sincerely,
Wanda Bamberg Ed.D.
Superintendent of Schools
District Highlights
• Aldine ISD's Board of Education has been named a finalist for H-E-B's Excellence in Education Award. This is the first year H-E-B will honor school boards. By being named a finalist, Aldine ISD will receive a $5,000 grant. If chosen the overall winner, the district will receive a $25,000 grant. The winner will be announced on May 3 in Houston.
• Aldine ISD FFA (Future Farmers of America) students and art students were awarded $155,000 for their projects and artwork during the 55th annual Livestock Show and Country Fair.
• Worsham Elementary School recently held a 50th anniversary celebration. Former principals, staff members, teachers and students joined the current staff, students and their parents to celebrate the last 50 years during the Feb. 7 event.
• Aldine ISD and YES Prep received a $100,000 grant from the Bill and Linda Gates Foundation to assist the two entities to continue working on initiatives that support the strategic focus of improving educational outcomes for all students.
• Ten Aldine ISD student-athletes signed national letters of intent with a number of colleges and universities during National Signing Day on Feb. 5. AISD football players who received scholarships were: Eisenhower High football players Donald Catalon (University of Texas), Trevion Roberts (Oklahoma State University), Devlin Isadore (Angelo State University), Trenston Hawkins (Presentation College), Jon Johnson (Navarro College) and Quintin Jackson (Sam Houston State University); Nimitz High football players Martinez Syria (Iowa State University) and Jonathan Banks (Kilgore College), and soccer player Albion Nez (Florida Atlantic University); and Aldine High football player Joe Lewis (Kilgore College).
• The MacArthur High boy's swim team won the District 18-5A title, while the girl's team finished second. Fifty-three female and male swimmers advanced to the Region III Meet, along with 17 relay teams.
• The Eisenhower High Lady Eagles' basketball team captured the District 18-5A title, while the Nimitz High Lady Cougars finished second and the Davis High Lady Falcons placed fourth. All three teams advanced to the Class 5A playoffs. The Lady Falcons were the first varsity team to earn a playoff spot in the history of the two-year old school.
• Aldine ISD and Spring Branch have been reunited to form the new District 18-6A after the University Interscholastic League realigned the state's districts on Feb. 2. Aldine High, Davis High, Eisenhower High, MacArthur High and Nimitz High will be joined by Memorial and Northbrook in the new district beginning with the 2014-15 school year. The UIL created a Class 6A for the state's largest school districts.
The Nation's Best!
MacArthur High School JROTC cadet Ramon Serrano did the right thing and was Aldine resident Jasmine Sanchez ever happy that he did. During a recent visit to the CVS on Aldine Mail Route, a large amount of cash and other personal belongings fell out of her purse when she went to answer her phone. Jasmine was not aware that the money had fallen out of her purse. She put her other items back in her purse, checked out and left the store. As she was just about to drive away, Ramon flagged her down and returned her money to her, which totaled $500. Jasmine shared her story with MacArthur High principal Dr. Kristin Craft and JROTC instructor Col. Mike Milam. She personally thanked the two for teaching students like Ramon the importance of being honest and doing the right thing. I want to commend Ramon for doing the right thing as well. I'm proud to be associated with a school district that instills in its students honesty and integrity. Ramon is definitely one of the Nation's Best!
Upcoming Events
Thursday, Feb. 20
Leadership Aldine, Board Room, 8 a.m.
Friday, March 7
Teacher of the Year Breakfast, Hyatt North Houston, 7:30 a.m.
Monday, March 10-Friday, March 14
Spring Break, All District Schools and Offices Closed
Monday, March 17
Board Study Session, Board Room, 6:30 p.m.
Tuesday, March 18
Board Meeting, Board Room, 7 p.m.
Thursday, March 20
Leadership Aldine, Board Room, 8 a.m.